In order to achieve user traceability of admin actions in you Kubernetes cluster, it is a good idea to set up personalized accounts. In the IAM User Traceability in AWS EKS post I was showing the specifics of aws-auth ConfigMap user and role mapping. This post dives into OIDC integration for AWS EKS user management.
Alternatively to aws-auth it is possible to use an OpenID Connect Identity provider with AWS EKS. The diagram below illustrates this approach.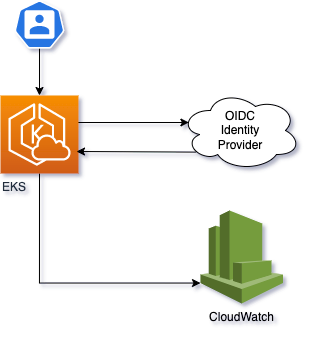 Usage of the identity provider offers huge benefits (if the users are configured to have personalised identities):
User Traceability
Single Sign On
Read more...